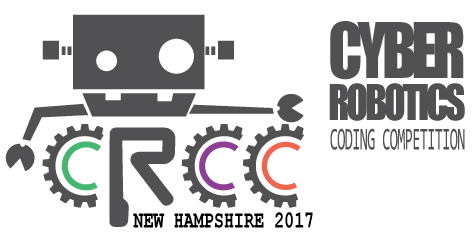 New Hampshire Department of Education and Intelitek STEM and CTE Education Foundation (ISCEF) Join Forces to announce the NH Cyber Robotics Coding Challenge.
Oct 17, Derry, NH – ISCEF is excited to announce co-sponsorship in the launch of the New Hampshire – Cyber Robotics Coding Competition (NH-CRCC). Open to all middle schools and high schools in New Hampshire, this virtual robotics competition gives  students the opportunity to experience coding and robotics first hand.
The NH-CRCC recognizes inclusiveness and diversity in STEM education, capitalizing on this opportunity and get as many students involved as possible.
"This event perfectly complements other work being done in NH to promote and support K-12 STEM education, including our Robotics Education initiative and our work to broaden participation in Engineering and Computer Science," said Frank Edelblut, Commissioner. "We are excited to work with a NH-based company that is doing so much for K-12 education."
"Robotics and coding is a pathway to industry in the 21st century," said Ido Yerushalmi, CEO of Intelitek in Derry, NH. "The CRCC Competition, combined with the gaming like interface of CoderZ makes coding and robotics fun. We expect to see the New Hampshire students loving this new approach to learning math, science, technology and engineering and are proud to work with our local schools on this event."
Schools can sign up all grades and the competition will kick off on October 30th with a Webinar / PD session.
The main competitive event will be an online competition taking place during Computer Science Week (December 4-10). This will all culminate on December 12 with face-to-face finals to compete for the Governor's Award and award ceremony for all category winners.
For school registration and additional information please visit: https://iscefoundation.org/nh-crcc
POSTED BY
Graham Celine
| Oct, 17, 2017 |