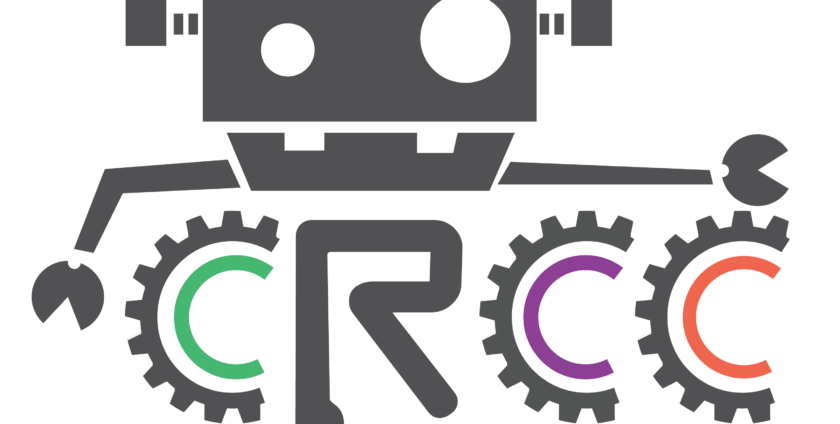 Virtual robotics coding event sponsored by NASA IV&V ERC, Oracle Academy, A3L Federal Works, Fairmont State University, CoderZ, and the Intelitek STEM & CTE Education Foundation
DERRY, N.H. – May 15, 2018 – Students from middle schools across West Virginia are gearing up for the final round of their Cyber Robotics Coding Competition (CRCC), a program that provides students and educators with the opportunity to build coding-robotics skills for real or virtual 3D robots. On May 17, those finalists will gather at the Fairmont State University (FSU) campus for a coding faceoff and an awards ceremony. NASA's Independent Verification and Validation (IV&V) Educator Resource Center, FSU, A3L Federal Works and the Intelitek STEM and CTE Education Foundation (ISCEF) partnered to launch this spring version of CRCC in West Virginia.
To date, more than 30,000 students all over the world have participated in CRCC events. The West Virginia event attracted 2,271 students as participants. After completing both the boot camp and the week of code phases – the 15 top schools were selected to compete in the finals.
"The competition takes robotics and leverages it into the coding world – such an important aspect of STEM," said Todd I. Ensign, Ed.D., the program manager for the NASA IV&V Educator Resource Center and a geoscience lecturer at FSU. Ensign was responsible for the outreach that resulted in the current spring event. "The schools and students who can best strategize, plan and complete the multi-level challenges will be the coding champions."
Up to four students from each school will compete in the Finals, coding through fifteen missions during the first 90-minute phase and a three-part mission in the subsequent 60-minute second phase. Awards will be presented for performance and student participation ratios.
"Our aim, through these CRCC events is to get educators and students excited about STEM through coding robotics and computer science and lower the apprehension many have regarding coding, robotics and technology in general," said Ido Yerushalmi, CEO of Intelitek. "These events not only recognize schools and teachers investing in STEM but help build collaboration between state education boards and companies specializing in, and supporting, STEM."
Additional CRCC competitions are in the works for the fall in New Hampshire, Connecticut, Pennsylvania, Virginia, New Jersey, Nevada and Maryland. For more information on the competitions go to https://iscefoundation.org/cyber-robotics-coding-competition or contact Joshua Schuler, Director of CRCC at ISCEF at jschuler@iscefoundation.org.
About CRCC
The first-of-its-kind Cyber Robotics Coding Competition CRCC created by ISCEF and is supported by Intelitek and Oracle Academy, Oracle's free educational program that advances computer science education globally. The online competition is designed to be interactive and exciting as participants learn how robots work and expand their knowledge of STEM careers. Competitors undertake their missions on Intelitek's CoderZ Cyber Robotics Learning Environment, a cloud-based platform featuring a graphical simulation of LEGO robotics kits. The innovative, online platform has a coding interface where users between 6th and 12th grade can activate a virtual robot, or "cyber-robot," and watch the results in a real-time simulation.
Students and teachers need no prior coding or robotics knowledge. The events include professional development and training for teachers and boot camp activities in which students learn and practice intensively from any Chrome computer browser. The missions are self-directed, and individual students can progress at their own pace. In the West Virginia event, students went from boot camp activities to a Week of Code event that was held in the first part of May and featured 21 challenges.
Competitions range in size from 20 to hundreds of schools and can be held over several weeks or at a one-day event. The finals can be a weeklong online competition and/or a face-to-face codeathon. An entire school can participate in a competition, and no special hardware is required. Participation is supported by sponsorships.
Parties interested in organizing Cyber Robotics Competitions for their school, district or state can contact ISCEF at info@iscefoundation.org.
About Intelitek
Intelitek has been transforming education and bringing robotics into classrooms across the globe through comprehensive technology learning solutions for more than 30 years. The Company's innovative tools and technologies empower instructors and inspire students to improve the world around them. Intelitek's sustainable support and professional development ensure the continued success of educational programs. By helping deliver the competencies needed for in-demand careers, Intelitek is producing results for students, teachers, nations, and economies.
About Oracle Academy
As Oracle's flagship philanthropic educational program, Oracle Academy advances computer science education globally to drive knowledge, innovation, skills development, and diversity in technology fields, offering a free and complete portfolio of software, curriculum, hosted technology, faculty trainings, support, and certification resources. Supporting more than 3.5 million students annually in 120 countries, the program works with public and private partners to provide the tools educators need to engage, inspire and prepare students to become innovators and leaders of the future. Through Oracle Academy, students receive hands-on experience with the latest technologies, helping to make them college and career ready in the era of big data, cloud computing, the Internet of Things, and beyond, please visit us at academy.oracle.com.
Trademarks
Oracle and Java are registered trademarks of Oracle and/or its affiliates.   #  #  #
POSTED BY
Graham Celine
| May, 15, 2018 |