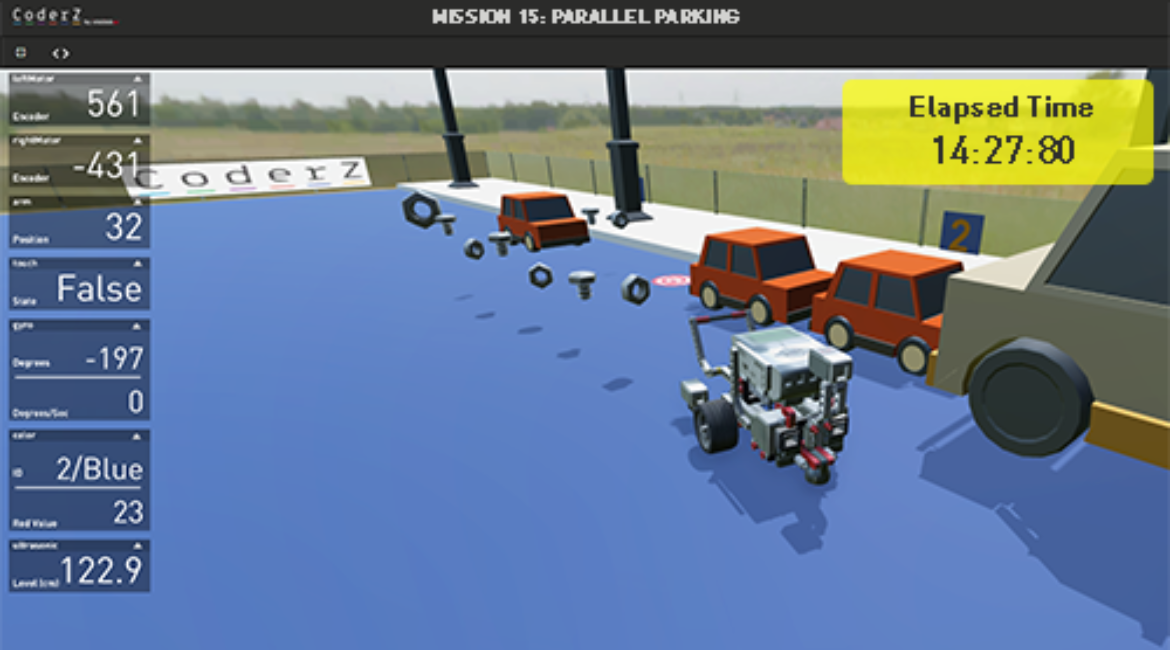 Join Forces with ISCEF to present a Cyber Robotics Coding Challenge.
ISCEF in conjunction with sponsors Intelitek, CoderZ and Oracle Academy have partnered to deliver the mechanism for a brand new competitive opportunity combining robotics and coding for STEM programs worldwide. With pilots and competitions under way in New Hampshire, Israel, South America and soon more places around the globe, we expect Cyber Robotic competitions to become a big movement in 2018.
The program has many advantages – the most important being the ability to expand and include hundreds or thousands of students because there is no travel and there is no hardware required. So in addition to STEM, the focus of the competitive event which students love is Inclusiveness, Diversity and Scalability that teachers, administrators and parents love
The first CRCC kicked off in New Hampshire in October 2017 (www.iscefoundation.org/nh-crcc) and this is what the New Hampshire Commissioner of Education said.
"This event perfectly complements other work being done in NH to promote and support K-12 STEM education, including our Robotics Education initiative and our work to broaden participation in Engineering and Computer Science," said Frank Edelblut, Commissioner. "We are excited to work with a NH-based company that is doing so much for K-12 education."
The successful event can be seen through the eyes of the students and teachers who participated. www.iscefoundation.org/nh-crcc-gallery
The events include professional development and training for teachers, access to CoderZ, the online robotics and coding platform from Intelitek, bootcamp where students can learn and practice intensively, and the finals. The finals can be a week long online competition and/or a face-to-face codeathon to conclude the competition.
For more information contact ISCEF at info@iscefoundation.org
Program :

Cyber Robotics Coding Competition

Started :

Launched October 2017

Level :

Middle & High School

Contact :